Mechanism
The call from customers will be transferred to TCAP Shared Contact Center.
Professional agents will handle the customers properly based on FAQ.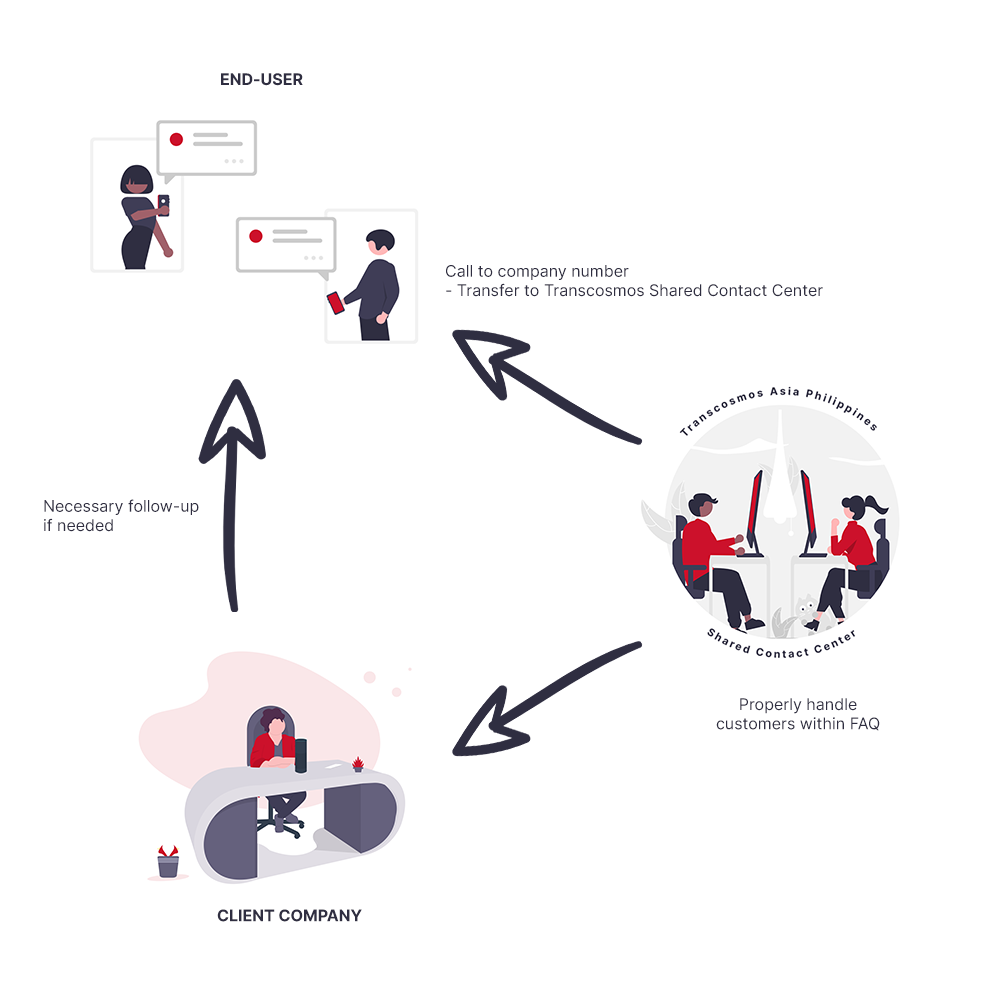 Benefits of Shared Contact Center
Reasonable cost (starting at 32,000 PHP / month for 300 inquiries)

By utilizing the shared team / Monthly cost of dedicated team is more expensive.

Cover weekends / After office hours

Even clients are off or after office hours, we will handle customer inquiries.

Professional customer handling for better CS

Our trained agents properly handle your customers.