Article
How Outsourcing to the Philippines
Can Help Your Business Grow
The first contact center for business process outsourcing in the Philippines was built in 1992.
When the Philippine government noticed a promising opportunity and encouraged more foreign companies to have their customer support centers in the country, they established a special economic zone to support outsourcing.
Since then, hundreds of outsourcing firms have established business operations in the Philippines. The BPO sector now employs roughly 1.4 million people worldwide.
Indeed, the business process outsourcing industry in the Philippines has seen tremendous growth over the past 25 years.
In 1992, the industry generated $267 million in revenue. By 2006, that number had increased to more than $2 billion.
The BPO sector of the country has seen a three-fold increase in the global market share since 2004 and is currently estimated to be at 10%. This number is projected to grow by an additional 5% by 2022.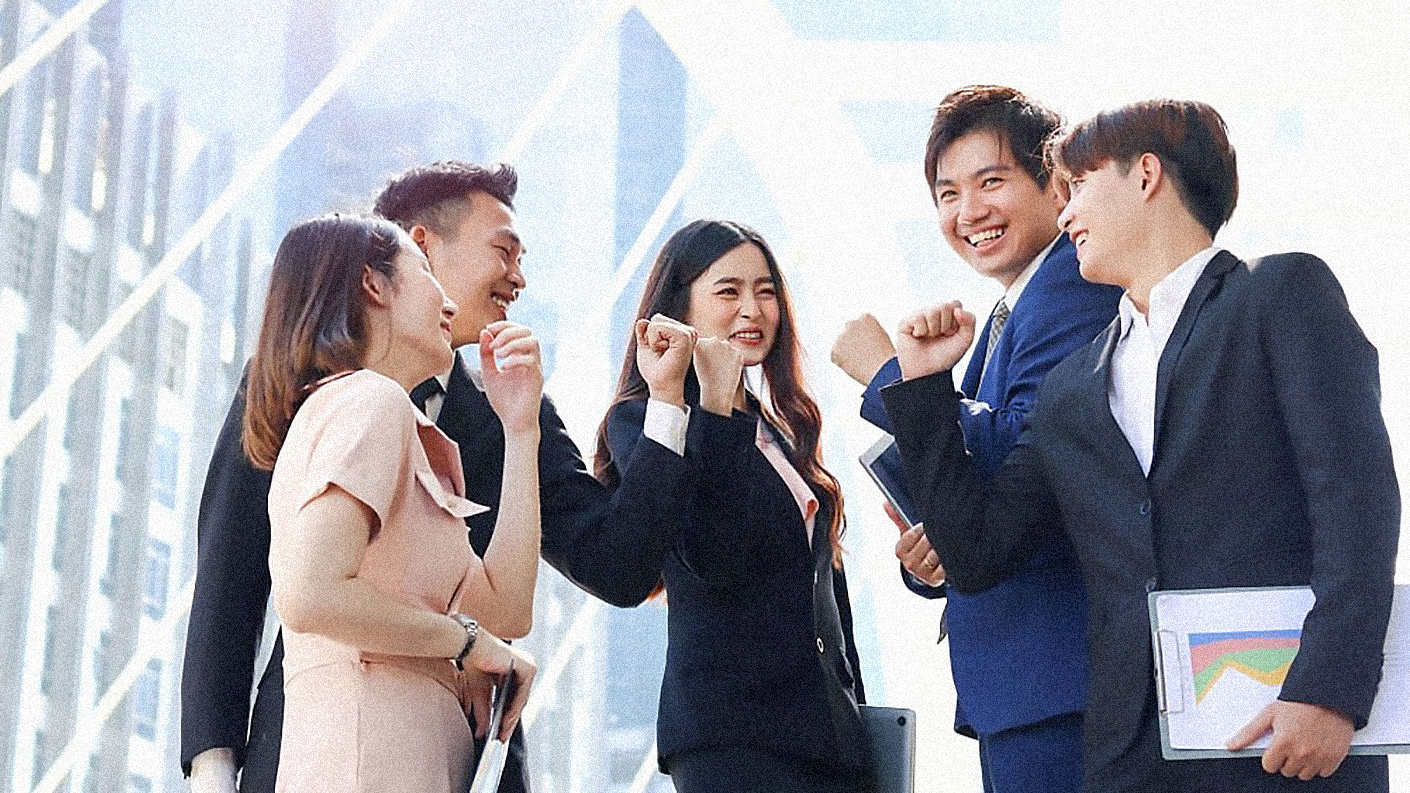 What Is Outsourcing and How Does It Work?
Business process outsourcing (BPO) is defined as "a broad range of business outsourcing activities." According to Gartner, BPO occurs when:
"Business process outsourcing (BPO) is the delegation of one or more IT-intensive business processes to an external provider that, in turn, owns, administrates and manages the selected processes based on defined and measurable performance metrics."
All companies, big or small, commonly delegate several work tasks - like customer support through call centers and data entry - to other businesses. Other examples include answering email inquiries, handling social media marketing, conducting research projects, and giving technical support.
BPO is growing and providing a wide range of non-voice services. Transcription, software development, animation, human resources (payroll), finance & accounting, statistics, and forecasting are just a few examples of BPO services.
What is offshoring outsourcing?
Offshore outsourcing, a type of business process outsourcing (BPO), involves relocating business processes to a provider in another country, and the geographic location is irrelevant.
There are two types of offshoring: Nearshoring (neighboring countries with or without a shared border) and Farshoring (distant countries). For example, the United States often outsources to the Philippines.
Offshoring is frequently used to cut a firm's personnel expenses. Its success, however, is subject to a number of criteria - one of which is communication.
For companies in the United States, for example, a typical offshore outsourcing destination includes:
A typical nearshoring location for the United States, on the other hand, includes Mexico, Chile, Argentina, Costa Rica, and Brazil among others.
Fast Facts and Stats on the Philippine Business Process Outsourcing Industry
Despite being known as a "laggard," the nation has held the title "The BPO Capital of the World" since 2010, owing to its Spanish and American colonial history.
Here's a quick overview of the Philippine business process outsourcing industry courtesy of Outsource Accelerator.
Vital Statistics
Quick Facts
18 Reasons to Outsource to the Philippines
Here are just some of the many reasons businesses should outsource to the Philippines:
1. The cost of doing business in the Philippines is low, making it an affordable outsourcing destination.
Although at first glance outsourcing may appear to be an expensive business practice, it can actually save you money in the long run. This is especially true when you offshore business processes to countries with a low cost of living.
In fact, businesses may save 60% to 80% of operational expenditures by working with contractors in top business process outsourcing destinations like the Philippines.
Take this, for instance.
The most recent data from the Philippine Statistics Authority (PSA) reveals that, prior to the pandemic, employers' average cost of labor per hour was just over $2.
This means that the average annual labor cost for one employee in the Philippines was calculated to be USD 5,192.
In contrast, the national minimum wage alone in countries like Australia is estimated at USD 13 per hour, according to Australia's Fair Work Ombudsman.
If you can believe it, the starting salary of college graduates in the Philippines is only a tiny portion of what their peers make in the West. A full-time professional in Europe or America could make in one hour what a Filipino earns daily.
To give you a better understanding of how much employees are paid on average per year in countries such as the Philippines, United States, Australia, and the United Kingdom, here is a comparison table from Outsource Accelerator:
Job Description
Philippines
(in PHP)
USA
(in USD)
UK
(in GBP)
AUS
(in AUD)
HR Manager
₱507,387
$78,007
£35,813
$90,243
in USD
$9,506
$78,007
$46,669
$66,518
saving %
n/a
88%
80%
86%
SAP Consultant
₱616,593
$76,798
£37,489
$96,928
in USD
$11,552
$76,798
$48,818
$71,445
saving %
n/a
85%
77%
84%
Software Developer
₱385,424
$81,994
£30,651
$85,000
in USD
$7,221
$81,994
$39,913
$62,653
saving %
n/a
91%
82%
88%
Software Engineer
₱444,778
$109,087
£34,142
$85,000
in USD
$8,333
$109,087
$44,459
$62,653
saving %
n/a
92%
81%
87%
Technical Support Representative
₱247,555
$36,924
£38,570
$51,869
in USD
$4,638
$36,924
$35,225
$38,232
saving %
n/a
87%
87%
88%
IT Representatives (Entry Level)
₱305,414
$61,758
£19,000
$81,316
in USD
$5,722
$61,758
$24,741
$59,938
saving %
n/a
91%
77%
90%
Team Leaders
₱381,741
$75,823
£23,940
$61,632
in USD
$7,152
$75,823
$31,174
$45,428
saving %
n/a
91%
77%
84%
Systems Analyst (3-5 yrs experience)
₱509,042
$63,924
£30,062
$64,601
in USD
$9,537
$63,924
$39,146
$47,617
saving %
n/a
85%
76%
80%
Systems Admin (3-5 yrs experience)
₱381,741
$72,760
£25,422
$75,137
in USD
$7,152
$72,760
$33,104
$55,383
saving %
n/a
90%
78%
87%
Assistant Manager (2-4 yrs experience)
₱879,895
$57,121
£34,000
$45,503
in USD
$16,485
$57,121
$44,274
$33,540
saving %
n/a
71%
63%
51%
Project Manager (2-4 yrs experience)
₱1,145,331
$108,000
£44,000
$116,714
in USD
$21,458
$108,000
$57,296
$86,029
saving %
n/a
80%
63%
75%
Senior Project Manager (12+ yrs experience)
₱2,647,851
$102,318
£61,698
$146,371
in USD
$49,608
$102,318
$80,343
$107,890
saving %
n/a
52%
38%
54%
Program Director (12+ yrs experience)
₱3,710,024
$94,623
£112,097
$153,750
in USD
$69,508
$94,623
$145,972
$113,329
saving %
n/a
27%
52%
39%
Call Centre Agent (non-voice entry level)
₱178,114
$29,717
£17,000
$47,857
in USD
$3,337
$29,717
$22,137
$35,275
saving %
n/a
89%
85%
91%
Call Centre Agent (5 yrs experience)
₱318,064
$47,627
£20,000
$65,483
in USD
$5,959
$47,627
$26,044
$48,267
saving %
n/a
87%
77%
88%
Virtual Assistants (2+ yrs experience)
₱121,963
$42,240
£30,000
$43,139
in USD
$2,285
$42,240
$39,066
$31,797
saving %
n/a
95%
94%
93%
Virtual Assistants (7+ yrs experience)
₱228,767
$52,800
£45,000
$58,385
in USD
$4,286
$52,800
$58,599
$43,035
saving %
n/a
92%
93%
90%
Copywriter
₱254,441
$56,600
£40,000
$85,000
in USD
$4,767
$56,600
$52,088
$62,653
saving %
n/a
92%
91%
92%
Accountant
₱318,064
$67,190
£56,000
$79,337
in USD
$5,959
$67,190
$72,923
$58,479
saving %
n/a
91%
92%
90%
Accounting Supervisor
₱342,350
$79,408
£37,267
$81,665
in USD
$6,414
$79,408
$48,529
$60,195
saving %
n/a
92%
87%
89%
Graphic Artist (Entry Level)
₱207,257
$46,658
£29,695
$51,006
in USD
$3,883
$46,658
$38,668
$37,596
saving %
n/a
92%
90%
90%
Source: Outsource Accelerator
2. There is a great cultural affinity between the Philippines and North America, making it easy for companies to establish trust with outsourcing service providers here
Due to the country's colonial history, Filipinos are highly adaptable to other cultures. In fact, they are often praised for their ability to adjust quickly to new environments and expectations.
This is one of the many reasons why outsourcing to the Philippines has become such a popular business practice.
When you outsource to the Philippines, you can expect your service providers to understand Western culture and values well. This makes it easy to establish trust and build long-lasting business relationships.
Not to mention, hospitality is a key component of Filipino culture and tradition. Consequently, Filipinos are easy to socialize with and work together cohesively.
And Filipinos have a great sense of humor, too!
3. The country's English proficiency is second only to the United States
English is one of the official languages of the Philippines. The majority of Filipinos, about seventy percent, know how to speak English fluently. This makes the Philippines the third-largest English-speaking country in the world.
Many Filipino children learn the language at a young age before they even start attending school. They develop this knowledge further once they receive proper education in schools.
Since schools in the Philippines use English as the primary instruction language and it's also widely used for commercial purposes.
In the European Fellowship's (EF) English Proficiency Index for 2021, the Philippines ranked 18 among 100 countries worldwide.
And the Philippines has an impressive literacy rate of 98.18% as of 2021.
4. The country has an expansive and well-educated workforce.
With a median age of only 23 years old, the Philippines has an immensely large population of young adults. Furthermore, this population is growing at a rate faster than that of dependent children and retired individuals in the country combined.
But beyond just being excessively numerous, these statistics also show that the workforce is highly educated with a 98.12% literacy rate as of 2021!
The Philippines also has a large pool of university graduates. In fact, the Commission on Higher Education stated that there are currently around 2.3 million college students in the country.
That's not all. The same commission reported that Filipino tertiary institutions produce approximately 350,000 new graduates every year!
5. Philippine outsourcing providers are flexible and adaptable.
Outsourcing providers in the Philippines are known for their exceptional work ethic and adaptability.
They are willing to go the extra mile to meet the unique needs and demands of their clients. At the same time, they are also quick to adopt new processes and technologies.
This makes them ideal partners for businesses that require outsourcing services that are constantly evolving.
By creating an offshore outsourced team in the Philippines, you can expand your business rapidly and effortlessly, without any financial investment or infrastructure.
6. Fewer legalities and issues arise when you have an in-country outsourcing supplier.
The Philippines is a former United States colony. Consequently, the country's laws and regulations are patterned after those of the West.
This makes it easier for businesses from the US and other Western countries to establish outsourcing relationships in the Philippines.
It's no secret that employing personnel in any nation entails a number of regulations, tax, and cost implications. Some countries and industries are even more onerous than others.
Fortunately, employing offshore workers through a Philippine outsourcing company protects you from the risks and potential liabilities of having individuals work in-house or directly.
7. The country has one of the most stringent data privacy acts.
For the last three decades, the Philippines has been one of the most popular places to outsource. It has not only developed a strong and sophisticated call center industry but also created regulations that support it.
For over two decades now, the Philippines has been processing sensitive client data for some of the world's biggest public and private companies. This includes US health insurance records, medical records, and personal financial data.
The Philippines provides a wide range of compliant working conditions and job systems, and the country has enacted one of the most stringent data privacy laws (inspired by the European GDPR).
Suffice it to say, data privacy and security shouldn't be your worry when outsourcing to the Philippines.
8. The Philippines is geared towards 24/7 coverage giving you greater overall availability.
The country is geographically located in a way that makes it possible to offer 24/7 coverage. This means that your outsourcing team can work while you and your employees are asleep!
Beyond that, it's common practice in the Philippines for outsourcing companies to function 24 hours, seven days a week. Rotating shifts and weekend cover, which are also quite prevalent in the outsourcing business, are likewise very typical and acceptable conditions in the country.
Historically, the United States has been the Philippines' largest client country, with a 12-hour difference in their time zones.
So there are still approximately 60% of the outsourcing workforce in the Philippines who work at night to cover US hours.
9. The climate in the Philippines is favorable for outsourcing year-round.
The outsourcing industry in the Philippines does not just exist in one or two cities. The country has a vast network of outsourcing-ready towns and cities, each with its own unique advantages.
For example, Cebu is well known for its large pool of English-speaking workers, while Davao is renowned for its low cost of living.
Manila is the capital city and center of business activity in the Philippines. It's also where most outsourcing companies are headquartered.
The city has a tropical climate, with an average temperature of 31 degrees Celsius (88 Fahrenheit) and very little variation throughout the year. As a result, there is no real "peak season" for outsourcing in Manila.
10. The Philippine BPO industry is resilient and growing.
The Philippine outsourcing industry, like any other economy, took a hit during the COVID-19 pandemic.
While the IT and Business Process Association of the Philippines (IBPAP) expected a flat growth for the country's BPO industry in 2020, it actually grew by 1.4%.
Although the COVID-19 pandemic has not yet come to an end, IT and Business Process Management in the Philippines still managed to rake in $26.7 billion last year.
And the industry is expected to grow.
The IT-BPM association predicts that the number of full-time employees will grow by 1.43 million in 2022 — a 5% growth rate. In terms of revenue, they estimate an annual growth rate of 3.2 to 5.5 percent for the next two years — which would amount to $29.09 billion in revenue growth annually.
11. There are a number of world-class outsourcing service providers located in the Philippines.
The Philippines has no shortage of world-class outsourcing providers.
In fact, the country is home to some of the most experienced and well-known outsourcing companies in the world, such as Accenture, Convergys, TeleTech, Sutherland, and Transcosmos among others.
These firms have been in the business for many years and have honed their craft to perfection. They have also invested heavily in Philippine operations, setting up world-class facilities and training programs for their employees.
Aside from Manila, there are many up-and-coming outsourcing destinations in the Philippines outside of the national capital known as the Next Wave Cities, including Metro Cebu, Davao City, Metro Clark, Iloilo, Cagayan de Oro, Dumaguete City, and Baguio City.
The Next Wave Cities Program is a government initiative that plans to establish ICT hubs in regions across the country. This will spur economic development by creating jobs and opportunities for investment.
This is a reflection of the country's track record of providing attractive business process deals.
12. The Philippines is a safe and secure outsourcing destination.
The Philippines is a safe and secure outsourcing destination. The country has a low crime rate, and its political stability makes it an ideal place to do business.
In addition, the Philippine government is committed to protecting the rights of outsourcing companies and their clients.
There are a number of laws and regulations that safeguard businesses from cybercrime, fraud, and other risks.
The Philippine outsourcing industry is also supported by a number of government agencies, such as the Philippine Economic Zone Authority (PEZA) and the Cybercrime Investigation and Coordination Center (CICC).
13. The Philippine BPO industry enjoys robust government support.
The Philippine government recognizes the BPO industry as a major contributor to national economic development, therefore it offers strong support through incentives that encourage firms to establish their offshore operations in the Philippines.
The Philippine government created the Philippine Economic Zone Authority (PEZA) to establish special economic zones (SEZ), which would offer various tax and investment incentives.
The BPO industry has several advantages, including a tax cut of up to 12% and four years or eight years of income tax holidays.
The national government also highlighted its dedication to assisting the BPO sector through the Philippine IT-BPM Roadmap 2022, a plan designed to help the country achieve 1.8 million more employment opportunities for Filipinos by 2022.
The Next Wave Cities Program has also been put into motion in order to further develop alternative investment destinations.
The NWC program is a government initiative under the Department of Information and Communications Technology.
14. The Philippine outsourcing industry is well regulated, ensuring high-quality standards for outsourced services
The country's outsourcing companies are subject to the same laws and regulations as local businesses.
This provides a level playing field for all outsourcing companies, whether they are based in the Philippines or abroad.
There are also a number of industry-specific regulations that outsourcing companies in the Philippines must comply with.
For instance, the country's Data Privacy Act of 2012 requires outsourcing companies to implement data protection measures when handling personal information.
The law is based on internationally recognized principles, such as data minimization, purpose limitation, and security.
15. The Philippine outsourcing industry is supported by a strong legal framework.
The country's outsourcing industry is bolstered by a number of laws and regulations that protect both the service providers and their clients.
For example, the Data Privacy Act of 2012 (DPA) is one of the most comprehensive data privacy laws in the world. It provides strict guidelines on how personal data should be collected, used, disclosed, and destroyed.
Another law that supports the outsourcing industry is the Electronic Commerce Act of 2000 (ECA). This law promotes the use of electronic commerce in the country by providing a legal framework for transactions conducted online.
Lastly, the Cybercrime Prevention Act of 2012 penalizes various cybercrime, such as hacking, phishing, internet fraud, and identity theft.
16. The country is politically stable and has a favorable investment climate.
The Philippines is a democracy with a presidential system of government. The country has been consistently rated as "Partly Free" by Freedom House since 1986.
It has also been ranked as the 12th safest country in the world by the Global Peace Index.
The Philippines has a long history of peaceful elections and transfers of power. The last military coup attempt was in 1989 and it was quickly quelled by the government.
Since then, there have been no reports of any significant political unrest or instability in the country.
The country has been a member of the United Nations since 1945 and is part of several important international organizations, such as the World Trade Organization, the International Monetary Fund, and the World Bank.
The Philippines has a favorable investment climate for businesses looking to establish operations in the country. The government is committed to promoting foreign investment and has put in place a number of policies and incentives to attract investors.
There are several free trade zones in the country, such as the Philippine Economic Zone Authority, which offers a number of benefits and incentives to businesses, such as tax holidays and duty-free importation of goods.
17. There are a number of Free Trade Zones in the Philippines which offer tax and other incentives to outsourcing companies.
These zones include the Philippine Economic Zone Authority, the Subic Bay Metropolitan Authority, and the Cagayan Special Economic Zone.
The Philippines is also a signatory to a number of free trade agreements, such as the Association of Southeast Asian Nations Free Trade Agreement, which provides preferential tariff rates for goods traded between member countries.
18. Fringe benefit
Utilizing an outsourcing company allows for a more streamlined workflow, as you essentially have staff working 24/7.
Your onshore employees are able to sleep soundly knowing that halfway across the world, your offshore operation is hard at work and running smoothly. This offers quicker production times and reduced process development durations.
Final Thoughts
The Philippines is widely regarded as the best outsourcing destination in the world due to a number of factors.
These include the well-educated workforce, the low cost of labor, the strategic location, the robust telecommunications infrastructure, and the strong work ethic of Filipinos. Additionally, the outsourcing industry in the Philippines is well-regulated and supported by a favorable legal framework. There are also a number of incentives offered by the government for companies that outsource services to the Philippines. The country is also a safe and secure outsourcing destination with a favorable climate for outsourcing year-round.
Finally, there are a number of world-class outsourcing service providers located in the Philippines. All of these factors make the Philippines the best outsourcing destination in the world.